Name: Crystal Carter
From: El Cerrito , California
Grade: High school Senior
School: El Cerrito High School
Votes: 0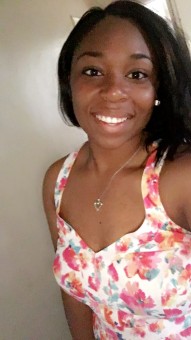 Crystal
Carter
Scholarship
Essay
Youth
Forward
Youth
Forward Scholarship
My name is Crystal Carter and I am from Richmond, California. Most
people think of Richmond as being the "ghetto", a place with a
reputation for poverty, gangs, and violence, but for me, I call it
home. My community has its positive and negative aspects, but I
choose to acknowledge the positive effects and see what needs be done
to change the negatives into positives.
Being from Richmond has allowed me to see the outside world from another
perspective from the other places I visited. I have experienced how
people are treated differently, and sometimes negatively or unfairly
if they are perceived to be from a certain background. However,
living in Richmond has also allowed me to see where and who I want to
be in life.
My dreams and aspirations are to attend college to further my education
and gain knowledge and skills, which I will be able to give back to
my community. I want to help others with backgrounds similar to mine
and let them know if I can be successful, so can they.  I am
graduating El Cerrito High School with a 3.9 GPA and I am attending
the University of California, Berkeley and will be studying Biology
to pursue a career in Medicine.
I mostly volunteer through educational opportunities. I have gone to
different classrooms and helped tutor kids in middle school and high
school. I love helping my peers through education because I believe
that education is the key to success. I let them know that all things
are possible through Christ and education. Another important
volunteering opportunity that is important to me is the homeless.
Being able to give back is my main idea, I know that I cannot fix
their situation completely but I know that I can help.
I volunteer whenever it is need, I volunteer a few hours every other
week. My responsibility is to actually listen and give back the
knowledge and skills that I have gained back to my communities. My
most satisfaction is being able to see someone with hope and a smile
on their faces. I have learned that nothing is easy; you have to work
hard for what you believe in. Also, do not forget where you come from
because they are or were the motivation you need to get to where you
want to be.

"Forward looking," means to me, planning for your future. I know that plans
don't always go our way, but taking the steps towards whatever your
dream might allow you to be closer to your dream. The world is going
through so many changes in various ways and it is terrifying. I am
seeking a place where people feel and can be safe. Wherever I might
volunteer I want them to feel safe and I want more people to
volunteer and not be selfish. My volunteering will make a difference
in the next few years, I am eager to make a positive change in the
world.