Name: Nicholas Constable
From: Austin, Texas
Grade: High School Senior
School: Baylor University
Votes: 0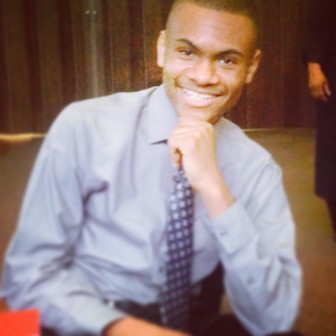 On December 4th of 1999 my father went out for dinner and drinks with
some business colleagues. After having too much to drink he got
behind the wheel of his car. That one decision has had a powerful
impact on our lives. On that night, I lost my father and my mother
lost her husband.
I believe that service and leadership go hand in hand. I have been serving the
community for as long as I can remember. Volunteering with
community efforts to help eliminate drunk driving is a strong value
in my family. Soon after my father's death, my mother decided to
start sharing the story of how my father died with the hope that it
would help save lives. Once I got a little older, I joined my mom in
sharing the story by volunteering at Mothers Against Drunk Driving.
As a volunteer with Mothers Against Drunk Driving (MADD), I
frequently accompanied my mother when she gave speeches to defendants
charged with drunk driving. We would share the dangers of drinking
and driving to help them make safer choices in the future.
Over the years, I have increased my participation with my mother to share our personal
story of losing my father to drunk driving. Our hope is that we
will save other families from the heartache and pain that we have had
to endure. Our goal in sharing our story and educating the public is
to make an impact community safety. Recently I have shared my story
on a statewide public service announcement, and in a nationwide
magazine.
There is a local Mothers Against Drunk Driving office in Killeen, Texas which not very
far from Waco. I intend to reach out to them to see if we can get
some educational presentations on campus and also participate in
raising money for the yearly Walk Like MADD fundraiser. Walk Like
MADD is the only large-scale, community-based activity that provides
those personally impacted by drunk driving, and their network of
supporters and friends, the opportunity to take steps to stop drunk
driving in their community and nationwide.
In addition to MADD, I have joined the Key Club, National honor society, and the
National Spanish Honor Society, and have widened my range of service
to the community.
One of the reasons that I considered attending Baylor University is that service
is integrated into the fabric of campus life; it is grounded in a
Christian understanding of hospitality that motivates humble service
to all. This exists within the Baylor classroom; it also exists in
the Waco community, where students, faculty and staff engage with
their local community to impact people's lives. Calling oneself a
Baylor Bear means membership in a dedicated community of academic
excellence and servant leadership.
In keeping with Baylor's Christian mission to educate men and women for worldwide
leadership and service, they provide the campus-wide infrastructure
for coordinating, supporting and advancing informed community
engagement with the intention of leveraging the university's
collective influence toward promoting positive social change.
I am truly looking forward to more opportunities to continue serving my
community while in college and also after college, when I start my
business.