Name: Achaia Moore
From: Atlanta , GA
Grade: Sophomore
School: Spelman College
Votes: 0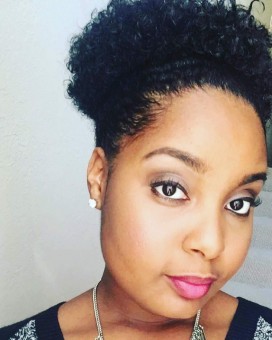 Achaia
Moore
My
Passion for Volunteerism
In AUC Poetic Justice mentoring program, I was really engaged. We went
every Saturday for 4 hours a week, 16 hours a month, and 144 hours
during that school year. I understood that the children are our
future. I was able to mentor middle and high school aged students
about self-love. We performed skits about the topics that we taught
on, things such as, healthy communication, no healthy communication,
love, and other topics. We also had different members from our team
perform poems and songs on self-love. It was a very enriching
experience that caused me to evaluate the way I present myself to
others and help those around me.
I also was involved in Enroll America, by making most of the calls for
that four hour period. It was sad to know that not everyone had the
opportunity to obtain quality healthcare.
I believe I invested my time in both areas very wisely. I say this
because in AUC Poetic Justice, some of these kids did not know what
self-love was. I was able to enlighten them about their self-worth
and possibly prevent them from getting into abusive relationships. I
also used my time wisely with Enroll America because it was a way to
tell people the importance of healthcare and how they could obtain
it. I did it once a month for 3 hours which was a total of 27 hours
during the school year. I chose these activities because I love
interacting with people. Whether it is through educating, informing,
or mentoring, it excites me. In both activities, I realized that I
would affect people through my service. I wanted my impact to be a
lasting one. So, I made sure I did not have attitudes but I treated
them with respect and came from an understanding point of view. I
understood that we had to complete community service to not only
enrich ourselves but those in the community. Spelman has given us a
wealth of information and it needs to be shared with our community so
that they could be uplifted.

From these experiences, I learned that people only respond to the attitude
that you give them. I learned that patience is an important trait to
have when dealing with people. I also learned that there is no
concrete way to help someone. I participated in two different types
of volunteer work but I still helped people in both. I believe this
community service experience, helped me as an English major to
realize that the communication skills that I learn will take me far.
Also, there are steps and procedures that must be taken in any
community service activity just as when you are writing a paper.
Another thing is, being an English major will stretch you but it is
only to your betterment and this is the same in community service.