Name: Sarah Ann Suits
From: Maple Grove, MN
Grade: Junior
School: Heritage Christian Academy
Votes: 0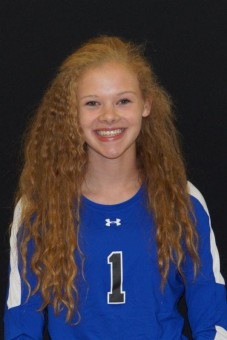 Volunteer
Essay
Selfless
Acts of Love
What are some characteristics of a volunteer? Someone who is selfless,
someone who is enthusiastic about what they are doing/who they are
helping, and lastly, someone who is willing to help out whenever and
wherever. Being a senior in high school, and looking back on the
years, I've witnessed the effects of volunteering on people of all
ages, specifically younger kids. For the past 5 years, I have
developed a strong passion and love for the game of volleyball. This
interest of mine sparked the idea that I should volunteer and teach
younger girls about volleyball skills. For the past two years, from
November to March, every other Saturday morning, for about 4 hours I
devote my time to girls who have the same passion I do. I assist
other coaches at clinics and I help them improve with their
volleyball skills. In the summer, I also generate a lot of
volunteering hours by working at summer camps for elementary to
middle school aged girls.
The biggest challenge that I have realized is that volunteering isn't
for people who aren't open to change. It isn't for people who
aren't willing to step out of their comfort zone. It isn't always
easy to be constantly happy and enthused about waking up early to
help out, but it benefits other people who may be less fortunate than
I am. Volunteering has taught me that it isn't about me- it's
about making someone's day and setting an example for girls who
look up to me. I know I am doing something right when I get a text
from a 12-year-old girl saying that she looks up to me, or when I'm
playing in my own volleyball match and I look over and see a little
girl, who I've taught, in the stands grinning from ear to ear.
Volunteering is a selfless act of love and it taught me many skills
that I can use in the future.
Looking forward to the future, one of my goals is to be a pediatric physical
therapist. Volunteering with younger kids has given me experience
which will benefit me in the future. It taught me to have patience,
it reminded me to always be caring and loving, and it showed me that
a simple smile can go a long way. Even though the majority of my
volunteering was with volleyball, it isn't always about volleyball.
More importantly, it's about teaching kids to be loving and kind.
By doing that, it can make the world a better place. We can do this
by setting a proper example and showing how we can be loving and
generous towards one another. This is just one of the reasons why I
enjoy volunteering- I love setting an example for younger kids. The
youth ages are the next upcoming generation that could change the
world. All it takes is one person. One person to step up and
volunteer throughout the community. One person to perform selfless
acts of love.