Name: Elizabeth Jayne Angel
From: Canton, Ohio
Grade: 11
School: Malone University
Votes: 0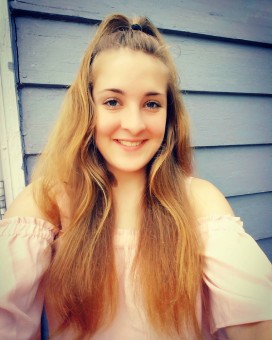 Elizabeth Angel
August 1, 2017
I have chosen to volunteer in my local church, teaching Sunday school. I wanted to
volunteer here because I saw these children on a weekly basis and
wanted to pour into their lives. I have the unique opportunity to see
the impact I could have on their spiritual, emotional, and
intellectual growth. I will teach a children's Sunday school class
every second Sunday of every month, though I have volunteered in this
role before on a different schedule.
My biggest challenge as a volunteer in children's ministry is keeping the
children entertained. It can be difficult to keep their attention and
focus, but when I can do that I know the kids will soak up what I am
saying. Also, keeping track of children somehow drains my energy
like no other job has. Despite these obstacles, I love working with
these children! When you pour into a child's life, you get to see
the amazing growth they can make. You get to know them on a personal
level, becoming their best friends. There are occasionally kids that
will intentionally get into trouble just for the attention, but those
ones are often the ones that get the most out of what you are saying.
The children's growth and friendships are what gives me the most
satisfaction volunteering in children's ministry.
From my position as a part time Sunday school teacher in children's ministry, I have
learned to be patient. Sometimes children can test my patience while
making it stronger and more durable. From this I have learned that my
attitude is extremely important when trying to pour into another
person's life. When volunteering in the future, I will be able to
go into a situation with patience.
My goal for my future is to be a nurse in pediatric orthopedics. My experience in
children's ministry will have taught me the patience and skills
needed to interact with my young patients. I hope more people would
get involved with children's ministry, so when looking forward they
will have the necessary tools to be a caring and patient worker. With
more of these types of workers in the world, our world will be a
better place. When I am older, I will look back on these volunteering
experiences and appreciate how my heart and attitude were changed for
the better.