Name: Amahnte Knight
From: Auburn, WA
Grade: college freshmen
School: Washington State University
Votes: 0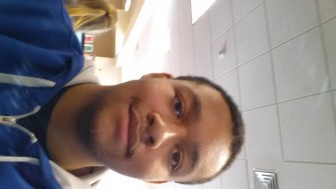 Amahnte
Knight
The
Impact from Volunteering at a Shelter
Two years ago I worked over a hundred hours volunteering at an animal
shelter trying to build up some experience working with various
animals. For me, working at a volunteer shelter for stray, or dropped
off pets had been a very significant part in improving myself those
past couple of months.
My time at the animal shelter was spent on a variety of jobs, but I had
three main assignments while working there. One of those main jobs
was cat care. In cat care I would come to the shelter at 8 in the
morning, and work with 1 or 2 people to clean out the cat kennels.
This job would take up to 2-4 hours of us cleaning, feeding, and
sometimes even interacting with the cats. By doing so, the cats avoid
contracting diseases and maintain a healthy body. Presenting them to
people for adoption in their best form. Another one of my main jobs
was taking the 17-25 dogs out for walks. Which kept them physically
fit and made them feel more content in the shelter. I also worked in
the shelter's vet services, helping the veterinarian by preserving
a sanitary environment and assisting them in anyway with their work.
While working at the shelter I found that the cats and dogs have
interesting personalities that are charming in their own diverse
actions. One memorable animal was a pit bull named Lucky, a very
hyper, playful type of dog that would jump up on me or try to play
tug of war with the leashes with great enthusiasm. At times she was
annoying, but I always did end up with a smile when playing with her.
Lucky being adopted made me happy that she found a home, but sad that
I won't get to have our playful little walks. I've interacted
with many types of cats and dogs of different sizes with all kinds
various characteristics that make the hands on work feel truly
rewarding.

            But working with animals can still be very difficult and taxing. Like
some dogs who are overly playful and will jump up and scratch you in
the process, or they just make the work frustrating by not
cooperating. There are also cats who are very violent or grumpy who
hiss, scratch, or even bite while trying to clean up the kennels. I
had one situation where a cat had jumped out of its kennel while
someone was cleaning it out. So, when I picked up the cat to return
it back to the kennel, the cat began to frantically try to escape,
scratching up my hand vigorously, leaving me with several small scars
on my hand. In that situation I stayed calm, instead of getting angry
or surprised about what happened, because I already knew beforehand
that there's always some risk of receiving minor injuries from
animals.   
Working at the shelter, I noticed responsibility is important. If people are
unable to come volunteer, that puts more work on others. Having to
walk 17-25 dogs by oneself is very difficult, but knowing that I'm
helping dogs that have to stay in their kennels all day drives me to
work harder. Working at a shelter is a group effort, they rely on the
support of the volunteers like me.
The shelter has also made me very confident in my decision to go to
college to study as veterinarian and work every day content with what
I do. My passion to help animals has only grown from working there,
because I truly feel happy and proud with what I can do.
I also believe that all the work that I had done in that shelter was a form of "forward
looking". With this new knowledge and experience under my belt, I
feel that I can look to the future and confidently say that my career
of helping animals will not just be a dream, but instead become
reality. Also that these actions of mine to help pets find homes will
affect other people's futures as well. Since having a pet brings a
multitude of benefits, such as learning new responsibilities, new
family member to have memories with, and having a pet may inspire
some children or young adults to become vets or to work with animals
like how I want to. So hopefully the care I've given to these pets
will pass on to the owners and make their lives better as time goes
on.