Name: Yajaira K. Velazquez
From: Perris, California
Grade: 11
School: California Baptist University
Votes: 0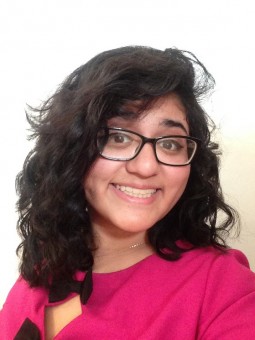 An
Open Conversation about Mental Health
Throughout my years of volunteerism, I have found my focus to be the youth of my
community, specifically those who are struggling with their mental
health. I turned to these individuals because I feel that there is so
much stigma surrounding mental health in our society that it is
important to give these individuals the help they need. The amount of
time I have spent dedicating myself to this cause varies from week to
week but typically it was an hour for meetings and on planning the
events, and around 4-5 hours for the events or actions themselves.
            As a volunteer my job was different from time to time but when it came
to my specific event, entitled "Unite As Humankind", my job was
to plan out all of the activities we were to do at our mental health
summit, set up the event itself, buy everything necessary to put on
the event, and overall keep my other group members on track.
Throughout this experience, one of the toughest situations I had to deal with
being a volunteer was coming to terms with not being able to help
everyone. Although in my mind I set out to help as many adolescents
in my community as possible I know that it is difficult to achieve.
Even though, sometimes I will not be able to help an individual, it
feels amazing when I learn that I have. It is an amazing feeling when
someone comes up to you or acknowledges you on social media when you
have helped them through a tough time. Whether it is directly or
indirectly it is always humbling to know that you have touched a
person's life and may have possibly saved it.
Throughout my time volunteering with an emphasis on mental health I have learned
that life is exceptionally tough. That there are people out there who
have it extremely hard and it has taught me to be grateful for the
life I have. Volunteering has taught me to be selfless and try to put
others before myself. By doing so I am able to help a greater good
and in turn help myself become a better person for my community and
myself. All the volunteer work that I have done has stemmed from my
interest, and career choice in Psychology. The activities that I
have done have set me in a path that will hopefully help me in my
career. I feel that that is the essence of something being "forward
looking". That whatever projects you set yourself to do, that it
will help you in your future goals and prepare you for what is to
come. I hope that with my volunteer work I will be able to take some
stigma away from mental health awareness and that in the future when
I come back to my Youth Advisory Committee I will see other
individuals striving to open the doors to the discussion of mental
health.