Name: Natalie Caylor
From: Newnan, Georgia
Grade: 12
School: Northgate High School
Votes: 0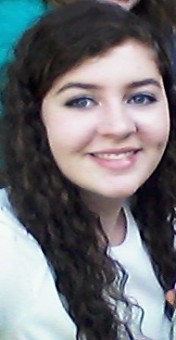 Over the past two years, I have given service primarily to assist with
hunger in my community. I wanted to address this issue because it is
very prevalent yet often overlooked because our community is
generally well-off. To combat hunger, I rallied some students from
school to help create a garden that would provide nutritious food for
those who depend on our local Meals on Wheels program. I spent up to
ten hours a week planting, maintaining, watering, and harvesting our
garden which ended up providing food for approximately eighty people.
Each day after class, I would visit the garden to water and weed it
and make sure everything was growing properly. However, this was
challenging as I had to coordinate with the charity whose land we
were using for the garden. At first, they were skeptical that
teenagers could take on such a tremendous project, so we had to build
trust with the organization to ensure that we were able to use their
land. Thankfully, we proved ourselves through our valuable
contribution to the Meals on Wheels program each week, and the
charity was extremely grateful for our assistance.
Oftentimes, it was difficult to find satisfaction in weeding and watering in the
middle of the summer beneath the blazing sun. Yet, the satisfaction
came in a rush when we met the people who we were helping. As the
needy lined up to receive their meals, we associated with these
members of our community and witnessed firsthand how our efforts were
blessing their lives and bring smiles to their faces. Having a
stranger express her gratitude for your influence and hard work is an
invaluable and unforgettable experience. My volunteering experience
has ultimately taught me that community service assists people in
ways that they cannot help themselves. My community has blessed me in
infinitely many ways, and I have learned that no matter how many
hours I serve, I will never be able to fully repay my community for
the positive influence that I have received through so many of its
members.
To me, "Forward Looking" means providing a way for a better future,
and my efforts in the community are contributing toward that. The
people that I help feed have so much potential that will be
discovered in the future. Maybe they will eat beans from my garden
and have the energy to study for their college courses or raise their
family. I hope my activities can inspire others to treat every person
with kindness regardless of their background or beliefs. I hope to
spread Christlike love through my example and service. I believe that
my volunteer activities truly have made a lasting difference because
they have improved the quality of my community member's lives. Even
if those who eat my vegetables do not remember me, I will remember
these valuable lessons I have learned, and I will be inspired to
continue serving for the rest of my life.