Name: Isaiah Cassidy
From: Fostoria, Ohio
Grade: 11
School: New Riegel High School
Votes: 1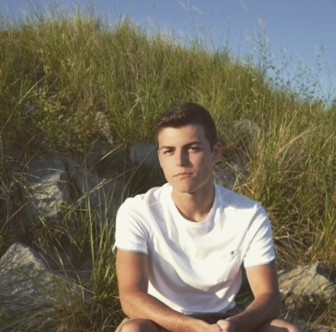 Isaiah
Cassidy
June
12, 2017
Youth
Forward Scholarship 2017
Volunteerism
In All Aspects

I
have had many experiences volunteering within my community and the
communities around me. These experiences include a multitude of
activities such as: providing security for public events, serving at
mass, and assisting teachers at summer bible school. I have recently
graduated from Sentinel Career and Technology Center, where I was
enrolled in the Public Safety class. This class has taught me a lot
about volunteerism. Throughout our two years my classmates and I were
awarded The Presidents Volunteer Service Award twice and accumulated
over 2,000 hours of service. This was important to me because it was
a great way that my peers and I could give back to the community and
really give an exceptional demonstration of character.
I
believe that my peers, teachers, and high school administrators would
describe me as someone with a positive attitude, high
self-motivation, and effective decision making skills. I have
attained a plethora of these skills from these people. They are the
individuals who have taught me through their acts of servant
leadership and they have witnessed me display these skills throughout
the entirety of my community service.
I
have done my best to display a positive attitude, especially in tough
situations. The most notable of these situations was during the 2015
Tiffin Carnival. I was there as a volunteer through my Public Safety
class. Our job was to direct the flow of traffic and aid in the
parking of vehicles. Being one of the largest cross-country races in
the nation, the parking places filled up quickly. Tensions rose high
with the frustration of parents trying to find parking places. This
frustration was directed toward us because most of the parking was
full and we could not let them park in areas they were not supposed
to. I managed to keep a positive attitude and politely direct cars
to other parking areas. Although this was met with great opposition,
I managed to safely direct cars to an alternate position.
The
ability to be self-motivated is one of my most prominent skills. I
learned to be self-motivated from a friend who acted as a mentor for
me during my first year of high school. This friend also got me
involved in community service through his "lead by example"
mentality. It was this mentality that has stuck with me throughout my
high school career and has helped me to motivate others as well. I
realized that in order to motivate others you have to motivate
yourself first. For me that part was simpler than I thought, because
my motivation stems from the desire to motivate others. I want to
motivate others to not only perform acts of service but also to give
everyone the same treatment as they would themselves. I believe that
if everyone put that into practice we could really bring people
together and make this world that much better.
Through
my experience of volunteerism I have learned that In order for
everyone to work together, we must have good decision making skills.
I believe that these are skills I possess because of my decision to
reach out and serve my community. I made that decision because of the
people before me who I witnessed doing the same thing. These acts
alone may not seem very significant but the integrity to engage in
even the smallest amount of service can motivate others to do the
same. The service that I have demonstrated in my community has
influenced others to do the same, and that is one of the biggest
impacts that I could have made. Overall, I believe that you don't
have to engage in the most flaunting community service to make an
impact. People will notice even the smallest amount of service and be
inspired to do the same. Inspiring others to show that same kindness
is one of the greatest opportunities I have been given and I look
forward to being able to continue inspiring others throughout the
entirety of my life.