Name: Messiah Meeks
From: Detroit, MI
Grade: 11th
School: Cornerstone Health Technology High School
Votes: 0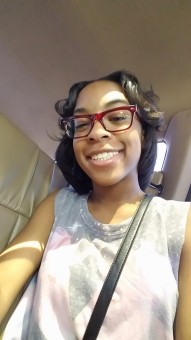 Being apart of something that can help change someone's life and making a
difference means a lot to me. Volunteering is not common in the city
where I live and there is few opportunities available to participate
in volunteer work. Since I've took part in the opportunities it has
changed my mind set also taught me valuable life lessons.
Volunteers are not paid not because they are worthless,but because they are
priceless. You can't make it through life without someone else's
help. While developing new talents,and being positive influence you
are helping someone while learning as well.
I enjoyed volunteering at my local hospital. My biggest satisfaction
was seeing the smile on those whom I helped face. The biggest
challenge at the beginning was being able to communicate with the
public. I volunteered during the the week and one day of the weekend
for 4 hours which is a total of 70 hours. One of my responsibilities
was assisting patients to and from rooms,also being a concierge at
the front desk. I also had the opportunity of meeting world renowned
surgeons.
Forward looking to me means progressing. I may not be there yet but I am
closer than I was yesterday. Each day I'm moving towards things to
help me aim towards the things to help me succeed. Ten years ago I
think my services would have made a difference because just
volunteering making those people feel like someone cares. One of my
happiest moments is when they hold my hand and thank me with so much
sincerity.
Looking back at it I am going to continue to volunteering because I love the
joy it brings. It has help me improve my communication
skills,relationship building and it has given me job experience and a
chance to meet new people.