Name: Rilee Williams
From: Sylacauga, Al
Grade: 12th
School: Sylacauga High School
Votes: 0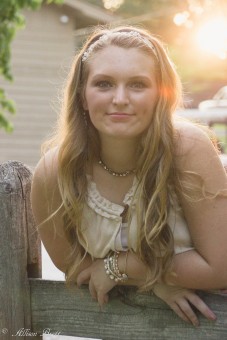 Rilee
Williams
Ms.
Hughes
English
12th

29
August 2016
Challenger
League
          When I was five, my sister was born with Down syndrome. My family was blindsided. The moment she arrived at the house, my life changed. I was no longer an only child. I had to learn about disabilities, deal with bruise, hair pulling, and scratches, but I would not trade her for anything. However, she is the main reason I began to participate in challenger league.

            Since then I have been helping children with disabilities run three bases, passed them water, catch the ball, and bat for at least six years. Volunteering has made me see life a new way. Since then I have loved to learn from the kids while they are having fun. My commitment to volunteering has grown not only because the children benefit but because I benefit as well. I have learned children with a disability can show more love than most people. One girl named Ashley, screams every time she sees me. She knows I will attend every game. Just her excitement over seeing me makes me realize how I can change a person's mood. The children view the littlest accomplishment such as hitting the ball like winning a gold medal in the Olympics. One child loves to run and I spent the whole game chasing him; I had to kick off my shoes to actually catch up to him; he had the brightest smile on his face. The way they light up from the littlest of accomplishments makes me realize how much I take for granted, and the smile on their face makes my day better. There are not many people who volunteer with the children. One game we did not have many volunteers; I ended up having to watch three kids at once, and it amazed me how they helped each other out. The love the children display gives me happiness that I would have never experienced without working with them. I have even received a volunteering Lisa Baird award for helping with Challenger league. There have been some conflicts in challenger league. The league does not have many volunteers as they need, and I have had to watch up to four children at a time. The joy of the children has made challenger league remarkable for me. By working with the Challenger league, I have volunteered with other special needs organization and have chosen a career to be in a special needs field.
Many people view an excellent volunteer as one who in many organizations as possible. However, outstanding volunteers are people who are dedicated to their organization. A volunteer in my perspective should be reliable, devoted, hardworking, humble, and only participating for the better of others. The more I have volunteered I have noticed that one can gain happiness from helping other while having these qualities. In the future, I want to encourage many people to work with disabled people this year; I am hoping to get Junior Civitains club evolved. In twenty or so years I hope I start a club community service project.