Name: Catherine Clayton
From: Chambersburg, Pennsylvania
Grade: College Freshman
School: Wilson College
Votes: 2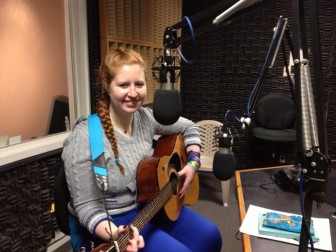 Hearts and Hooves

It was his smile that let me know that I was doing the right thing.
My cousin Jack has very low-functioning autism and is not one for
answering questions but, when I asked him about his horseback riding
lesson, he actually engaged in a conversation. I started volunteering
at Celtic Charms Horsemanship Therapy Barn a few weeks before he
started lessons, and it was hard work. I was on a lesson almost every
hour that I spent at the barn, leading horses that wanted nothing to
do with me or walking alongside students that had short attention
spans. I had to run alongside a fifteen hundred pound (or more)
animal while it trotted across the indoor and outdoor arenas,
depending on the weather (and I volunteered in all kind of weather,
from sweltering to below freezing). Some weeks, I was there several
days for a few hours, and others I was there for the entire day. As
taxing as the work load was, however, I still decided to stay and
volunteer my time to this incredible cause.
Over time, I became a staple volunteer. I was always on call if they
ever needed someone to fill in and they started giving me different
tasks that required more experience. I began to administer
medications to horses, teach new volunteers during orientations, and
direct the afternoon feeding. I would be the first one in a stall
with an aggressive horse, I learned to be comfortable with handling
their feet, and I started to shadow the resident Veterinary
Technician. Volunteering with these horses, with those children,
inspired a new confidence in me and illuminated the career path that
I currently walk. I am in my third year of college, on my way to
becoming a Vet Tech, myself.
Even though I reside at my college, I was able to find similar
programs in my immediate area and I volunteer my time there. There is
nothing more precious than watching disabled people, children
especially, interact with these animals and return better for it.
Though I prefer working with the horses and do not interact with the
students as often as I used to, I am still able to recognize the
change. Extremely vocal students learn to be less loud, overly
energetic students become more demure. They understand that the
horses need a quiet, calm atmosphere and they comply.
Years from now, if I met any of these students on the street in their
normal, everyday lives, I know that I will have made a difference.
Indirectly, I assisted in shaping their improved behaviors. Without
the volunteers, horsemanship therapy programs like these would not
exist. Every time we walk into a barn, we change someone's life for
the better.