Name: Megan Elizabeth Struble
From: Amherst, WI
Grade: 11
School: Amherst High School
Votes: 0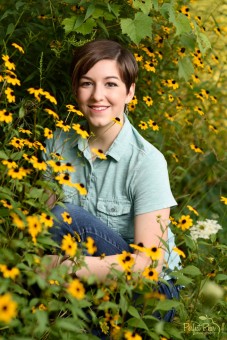 Joy
is Contagious
by
Megan Struble

Volunteerism has made a huge difference in my life. I have spent over
forty hours bell ringing for the Salvation Army, collecting and
giving out food for Operation Bootstrap, ensuring the comfort of
donators at Red Cross blood drives, giving blood myself, and
collecting donations for March of Dimes. Recently, I had the
opportunity to 'Trick-or-Treat' for donations for March of Dimes.
I was able to raise nearly two hundred dollars for this organization,
and I learned a lot about it in preparation for the event. I have had
many similar volunteer opportunities through school organizations
such as Student Council and National Honor Society. Because of
community service, I have been able to see past my own life into the
lives of others, and make a contribution.

I have spent the most time volunteering at the Special Olympics, with
a total of nearly thirty hours. I enjoy volunteering there for
several reasons; first, as an intended neuroscience major, I like to
interact with people who see the world differently. I can learn from
people with mental disabilities, and I can help them in the process.
When it comes to assisting these athletes, I am convinced that
nothing is more rewarding. Seeing the excitement on people's faces
simply because they are able to compete – which is something I take
for granted – is contagious. As a swim team member for nine years and
a certified lifeguard, I am most interested in aquatics, and watching
people excited to swim, even with disabilities that would discourage
me from trying, is beautiful to see. As a volunteer, I have timed
events and organized the swimmers; this can sometimes be challenging
if the athletes become distracted. However, every competitor is so
thankful for the opportunity to try, which says a lot about our
society, as they are usually left behind by more 'able' athletes.
Seeing this has made me want to continue giving people opportunities,
and helping them when I can.

In general, volunteering has allowed me to discover that I can make
others happy by donating just a bit of my time. With 70 hours of
service, I have found that I can make a difference in my community,
and I intend to continue doing so. I would like to serve the
community throughout college and the remainder of my adult life, and
I believe I can always make time for it, despite numerous other
activities. While I will certainly continue my commitment to the
Special Olympics and similar activities, I would like to try
volunteering for environmental projects as well. There are countless
things I can do to make a difference in the world, even on a small
scale.