Name: Jade J. Mitchell
From: Dekalb, IL
Grade: 13
School: Northern Illinois University
Votes: 0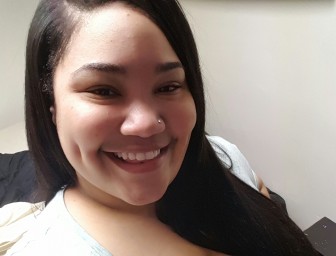 At the age of 12, my father ask me if I wanted to be a part of the justice system; I had no idea what was he talking about, but I said "sure" anyway. I'm glad I did. Where I come from, kids are directed to bad influence on at a blink of an eye. At Homewood/Flossmoor Peer Jury, we would do our best to redirect good kids away from jails. Sometimes, a kid from my high school would come before us for one thing or another, and I would take the lead on addressing them. I can honestly say none of them ever committed another crime.
I loved volunteering for peer-jury. Most of our actives were focused on get those after they were arrested, but sometime we would get a chance to intervene before they got into trouble with the law. There was this one instance, where a kid had been in three different foster homes and was having behavioral problems with the other kids there. Our instructor sent another girl and myself to speak with the girl having the problems. When we walked into the foster home, my partner and I were both afraid; we had never been out on our own, and never into an environment like this.
The first thing we notice, was that everyone there had an attitude about one thing or another. There were two girls getting ready to fight over a hair brush, and they were considered the good kids. When they called the girl we were there to see, she took her time coming downstairs, as if she was sizing us up. Everything about her said, let's fight! Her hair was braided under a scarf, her hand was wrapped in a handkerchief and she had a lot of Vaseline on her face. Where I grew
up, that's fighting gear. I'm sure her impression of us was not intimidating.
After spending so time with her, I found out she was close to being an orphan, in her words. Her mother was on drugs and she had not seen her in over two years; her father was in prison and was getting out in three months and had promised her that when he comes home they would be together in their own place. She could not convince herself this was possible:
How could a man come out of prison and accomplish this. So I talk to her about my role model.
When it comes to role models, I don't have to look far; my father is, without a doubt, the person I want to be like. My father is an ex-convict, ex-drug addict and an ex-gangster. On the day I was born, my mother and father were both addicted to drugs and the life style that came with accompany it. As the story go, my father sought help with his addiction, and because my mother would stop using drugs he and I moved away from her and started my single parent upbringing.
My father got his GED in the prison, so his education was limited. When I became three years old my father register for college. He would work this very hard job in the day and go to classes at night. I recall him saying it took him almost four years to get a two year degree. After which my father continued with his night school endeavor, getting a BA and then two Masters. During this time my father raised me all by himself.

That encounter not only changed her life but mines as well. I realized, I had the ability to change someone life just by being
willing to share my experience and time. I am a communication major in college now, and so is the girl from the foster home. We stayed in contact for a while but takes people to different places. I volunteered with peer jury for almost five years; I even help start another peer jury in my old neighborhood. I'm a swimmer, and I have volunteered with teaching kid to swim, especially those with developmental disabilities. But no volunteering experience stuck with me as much as the foster home event. I will always remember it/her, as I am sure, she will always remember me.
.