Name: Brandon Brown
From: Summerville, South Carolina
Grade: 12 Grade
School: Stratford High School
Votes: 0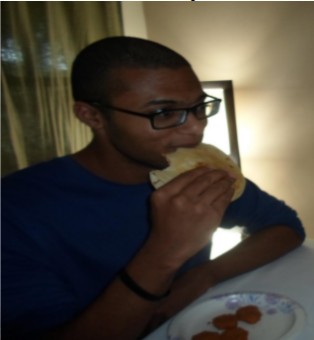 Brandon Brown
Youth
Forward Scholarship: Volunteerism
There are ideas that get shut out from the world. There are ideas that could have pushed us to the next cutting edge technology. Some of those ideas are helped in having a loan to help jump start the idea. Some ideas need volunteer to help make the idea come true. In this huge innovative world, we need people with ideas who can go all the way through with the idea. We need people to volunteer for those ideas so we can advance the human race. Those people who volunteer help those who can have a shot of helping the human race and becoming very successful. Those people can be anyone: Kids, teens, adults, even pets. But that's why I volunteered my help to start something my friends always wanted.
My school has a wide range of clubs that has been created to get the student body involved in activities to improve the environment we learned in. Such as Beta Club that comes up with ideas to improve the school's spirit in all the students with rallies and meeting of fun and excitement. Other clubs such as HOSA, a club aimed at medical students to improve their competitiveness against other medical students studying for medical degrees. Each club needs to help a certain group to help make the students come together and be united for a type of thinking. Some just want to have fun, some want to help
everyone, there is a place for everyone. But my school didn't have a particular club my friends always wanted. My friends didn't know where to start or know how to make the club come together. They needed someone to step up and take the challenge to find out how to make the club happen. So, I volunteered myself to start the club. I became the leader of the club because I had the drive to create this club.
The first thing I did was asked the Principal how to create a club. She told me that I needed a teacher to sponsor the club. So I asked around and found a teacher that would do it. I wrote the proposal letters and now I'm creating applications so people can join our club. My friends are now excited for this club to happen, and I'm happy to actually make something happen for them. The feeling of actually creating something for someone is the best feeling I have ever felt. And I will continue to help create ideas by volunteering my services when I see it as necessary to volunteer for creating ideas into reality.
I want to work in social working or helping at the Elderly home because I just love working with old people. I will volunteer during my college years during the weekends for about 12 hours each day.