Name: Bailey Noelle Whitfield
From: Alabaster, Alabama
Grade: Sophmore
School: Thompson High School
Votes: 0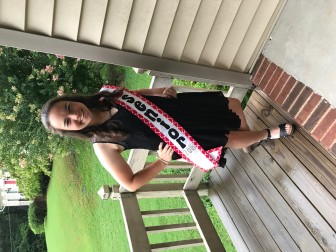 During the
summer I volunteer at my school as well as my church and help with
kids. At my school we host several softball camps and as a pitcher
younger girl have interest in pitching. I help them not only with
their skills but it also goes along with everyday situations. When I
volunteer at my church I help with not only teaching the kids, I also
help and explain to them the amazing works of the Lord. At the end of
the week we have several new relationships with the children and
their parents.