Name: Emma Coleman
From: Plymouth Meeting, Pennsylvania
Grade: 10
School: Plymouth Whitemarsh High School
Votes: 0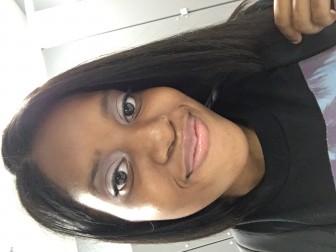 My
leadership is indefined through my service commitment, which is
centered on my proven team spirit and volunteerism. I am a discus
thrower on the Track and Field Team. However, I have volunteered to
compete in other events to avoid a team forfeit. I have felt proud to
step up, fill in, and support my team. And when I am off the field, I
have volunteered at the concession stand and represented my school at
other sporting events such as the Phillies Red Goes Green Team
initiative.
I
also serve as Vice-President of the Black Cultural Awareness club at
Plymouth Whitemarsh HS. In that role, I led the recruitment
activities at a Back-to-School event and along with the Leadership
Team, I developed programs to increase cultural awareness at my
school. I remain active through the church and community that is
directly reflected in my participation as a Group Leader during
Vacation Bible School week. My responsibilities included providing
direction and leading activities, such as arts and craft and
storytelling.

My
leadership qualities are also defined on a personal level of
integrity and honesty. For example, I was standing in the concession
line at a community event when I noticed that the man in front of me,
completely unaware, had dropped 40 dollars. I immediately picked up
the money and returned it to him. As a token of his appreciation, he
handed me a 20-dollar reward! Also, I assist senior citizens at the
supermarket by grabbing items from the top shelf and helping them
unload groceries into their car at the parking lot.