Name: Annika Bjorklund
From: Libertyville, IL
Grade: Freshman
School: Libertyville High School
Votes: 0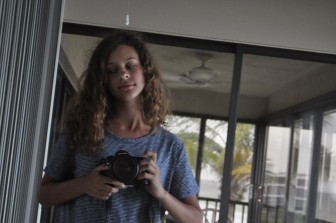 I
volunteer with three and four year olds at my church. I didn't
choose it so much as it chose me in a series of chance occurrences:
my friend wanted to volunteer, asked me if I would do it along with
her, and we were shuffled into the classroom of threes and fours
because that's where they most needed the help. We figured it was a
temporary assignment, but the three-four room became our regular
home, two hours every other Sunday for over five years. At eleven,
when I started, I was little more than a glorified babysitter. I got
a team t-shirt and a name tag, but I wasn't responsible for much
more than doling out goldfish and keeping the kids from escaping the
room. I quickly acquired a sense of quiet awe at the adult
volunteers, the ones who were in charge of running the whole room.
They conveyed important lessons week after week to a varying gaggle
of restless toddlers, and managed to do it with grace and a smile.
Kids sometimes came in crying or mad or unruly, but always left
joyful. I thought the adults must have superpowers, some trait that I
would never possess. But time went by and I was twelve, thirteen, and
all of a sudden I was running the craft tables and greeting kids and
parents. Eventually, at sixteen I became an "adult" in the eyes
of the church, and so earlier this year I was given the authority to
run the room myself, as the most senior volunteer. Now there are two
new eleven-year-old girls who help us, and my friend and I look at
each other like remember
when that was us? I
had become the leader that I so admired, and found with surprise that
I wasn't overwhelmed, but capable. Confident, even. I have no
illusions that my weekly time with the kids is world-altering, but it
means
something. When kids get to bring home something they made and show
it off, proud, that means something. When we teach them about being
kind, about loving the people around you and being thankful, that
means something. Though I don't want to go into teaching as a
career, I want to create the types of things, like this, that could
mean something to others. I want kids to think of the classroom of
threes and fours as somewhere they have good memories, somewhere they
met friends and created and were themselves and learned about being
good people. If I come back in a few decades, I doubt that the
community or even the church would be revolutionised by the work of
one teenage girl. But I hope that what I am doing means something. I
hope that these toddlers will grow up and come back and remember us.
I hope that another generation of eleven year olds can watch me and
later become me, and that we can do it all over again.