Name: Kharia Belgrave
From: Riverview, FL
Grade: 11
School: Spoto High School
Votes: 0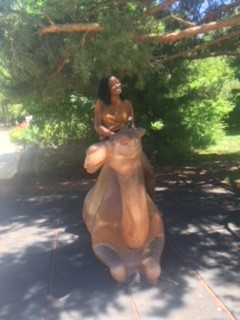 As
a high school student most of my peers volunteer for the purpose of
scholarships and while there is nothing wrong with that, I am
committed to having an impact. There isn't one target place for me I
like to help however I can. With those who are less fortunate,
second-hand stores, those dealing with illness and etc. I just want
to be able to help anyone I can because that's all I wanted when I
was low. Due to my schedule as a senior I don't have much time and I
only volunteer for about 5 hours a week. Where I'm either serving
food or assisting people. I've only started to recent volunteer so I
only have about 30 hours but that is just from this month alone. My
biggest challenge as a volunteer is just feeling like I haven't done
enough, I always want to go the extra mile. My biggest satisfaction
is knowing that I'm doing something for the greater good of others
and I'm doing it with true, genuine people who also make it fun. I've
learned to value the things that I own of course and outside of that
there is so much more to life and it's important to slow down and
reflect your life because you become much more grateful. I plan to go
into the medical field so I do see the correlation with volunteering
seeing that I will be helping others later on as well. I always
broadcast my volunteering so that others can see that this is a
positive thing that we all need to take part in without expecting
something in return. I do believe if I were to come back in the
future I'd see a change because organizations run off of volunteers
so without us they wouldn't be successful. Forward looking to me
means change which is something that is inevitable but with help from
volunteers like myself, we can shift this change in a positive
direction.