Driver Education Initiative Award – Annual Scholarship Opportunity
National Driving and Traffic School is proud to announce their 2022 scholarship opportunity, entitled "In the Driver's Seat." The company is seeking to reward essay applicants $3,000 in scholarships- for students  entering college or already enrolled in a higher education institution – on the topic of being a safer driver.
Driver Education Initiative 2022: In the Driver's Seat
The Topic of this year's essay submissions deals with the serious implications of being a driver. In America, an average of 34,000 people die each year as a result of driving. This is more people who have died in one year as a result of driving, than the total number of American soldiers who have died from war in Iraq and Afghanistan combined. The total number of Americans who die within the span of two years as a result of driving is more than the total number of American deaths from the Vietnam war. This is to say, driving is more dangerous and deadly for our nation than being involved in combat,  and highlights the serious consequences of being negligent on the road.

Courtesy: NHTSA, Wikipedia, https://en.wikipedia.org/wiki/United_States_military_casualties_of_war
Many drivers are not aware of these startling and very scary facts, especially newer drivers. The essay contest "In The Driver's Seat" seeks to have applicants highlight the importance of being a safe and educated driver. This scholarship seeks to reward six students for his or her submission dealing with the importance of being a safe and educated driver. The application is handled in essay format. To apply, submit an essay of no less than 750 words in Microsoft Word format addressing the following questions:
Questions to be answered in your Essay/Application
What is the importance of driver education in reducing the number deaths as a result of driving?
What steps can be taken to reduce the number of deaths related to driving?
Have you ever had an experience of being in car accident or have seen your friends or family members driving irresponsibly?
What steps can you take to be a better and safer driver as well as help others become safer on the road?
This is an annual scholarship program.
2022 Drivers Education
Apply for the 2022 Drivers Ed Online Contest Round 3
Submission Details
Applicants must be currently enrolled in either High School, University or College. Employees and relatives of National Driving and Traffic School are ineligible. There will be three contest submission dates. To be eligible for the contest submit your essay by one of the submission dates.
Round 1: January 3rd 2022 – March 31st Winners: Announced May 3rd
Round 2: Accepting entries May 3rd – August 1st. Announced September 1st
*  Please note, to limit the number of entries, the minimum word requirement for the essay submissions is 750 words. Entries not meeting the minimum word requirement will not be posted.
Along with your submission please include a picture of yourself which we can post on our site to go along with your essay
The winner will be required to provide proof of successful acceptance to a Higher Institute of Learning, College or University. Payment will be made directly to the applicant's college. If you have additional questions, please contact us. This contest is open to all students in U.S., Canada, and abroad.
2 winners are chosen for each contest: staff favorite, and most voted for. Vote tallies end on the date of the contest deadline. We award a prize of $500 to each winner every contest.
Previous winners may not reapply.
Previous Contest Winner Announcements
2022 Drivers Ed Essays Gallery – Round 1
101 votes
Experience, Preparation, and Confidence! Ways Drivers Ed Keeps People Safe on the Road.
by Kaden Meeker
Short essay describing the multiple car related deaths' in my family, and why Drivers Ed was mandatory for me. Why I think its important and the benefits it can provide a new driver. I also talk about a problem of teen driving, distractions.
96 votes
Driver's Education - It Saves Lives
by Adrianna Piascik
In my essay, I'll discuss the importance of driver education in reducing the number of driving-related deaths; what steps can be taken to reduce the number of driving-related deaths; my personal experience with irresponsible driving; and finally, the steps everyone needs to take in order to be a better and safer driver.
20 votes
In the Driver's Seat - Effects of Driving Laws
by Emersyn Cortner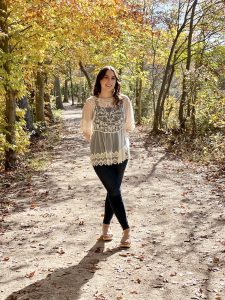 Explains how law enforcement can prevent accidents.
12 votes
Don't be late, Drive safe For keep sake!
by Tamiyah L Rousseau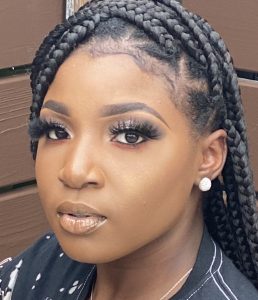 I will be explaining how important it is to driving cautious on the road.
0 votes
The Importance of Driving Safely
by Jason J Davis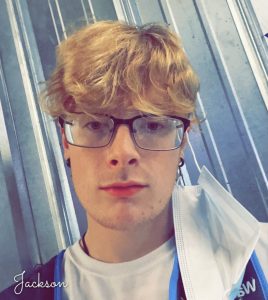 My understanding on the Driver's education system in our country and how it reflects into our daily driving life.
0 votes
Let's Make A Change
by Travon Moore
This essay is about road accidents and how to lower the death rates.
0 votes
Driver's Education: Leading the Way
by Jerry Sandry
This essay explores the importance of driver's education to keep the roads safe as well as how other experienced drivers can set good examples and improve their own skills.
0 votes
The Price of Life
by Katherine J Groskreutz
The criticality of each component of the driver's education process, along with just a bit of common sense can save lives.
0 votes
Be Cool, Be Conscientious
by Carlo Miguel Francavilla
We all know that driving is a privilege, not a right. Yet, not everyone fully appreciates what it takes to honor that privilege. We drive distracted, in a mood, and as if we are the only one's with somewhere to be. Read my essay if you want to learn how to drive cool and safe.
0 votes
Saving Lives on the Road
by William T Sternberg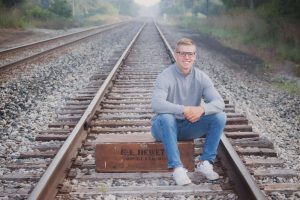 My essay details how little things that you do while driving have a dramtic impact on your safety, and others.
0 votes
The Sirens
by Gabriella Del Rio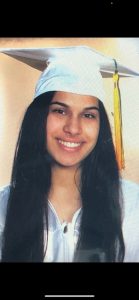 Driver Education aims to reduce the number of deaths related to driving. Within the United States, each state can help advocate for driver education and safe driving through the use of police power. The state's power can influence individual beahvior to policymaking. For myself, in order to keep the public aware and safe, I will share information regarding safe driving through effective and credible presentations. Remember, it starts with one initiative to change behaviors.
0 votes
The Right to Bear Arms and the Privilege of Driving
by Mitchell Moffett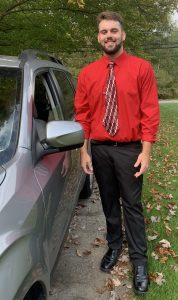 Driver's Ed should be mandatory for all drivers and should be considered to be part of every high school's curriculum. Drivers need to be responsible and should go through all of the available training available.
0 votes
Safe Driving
by Emma Nash
The importance of safe driving and its impact.
0 votes
Driver Safety
by Allyson Ann Rouhoff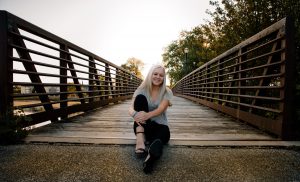 In my essay I discussed my experience in drivers' training, changes that could be made to drivers' training, reckless driving experiences, and death while driving.
0 votes
It all Starts with Driver's Education
by Kyle Hildebrand
This essay cites reasons for crashes, especially among teen drivers. It also proposes solutions to these reasons, to help reduce teen crashes.
0 votes
How to Keep Up with the Evolution of Car Accidents
by Alexis Skidmore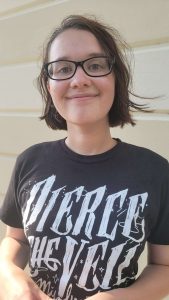 The number of car accidents in America today is unprecedented. As more people become licensed and more obstacles are faced on the road, we as a society must input new tests and laws to ensure all drivers are safe drivers; in this essay I discuss a few suggestions on how to do just that.
0 votes
Life Changing Choices
by Claudia Lee Rouleau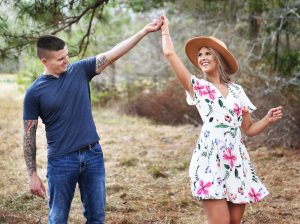 Every decision you make matters. Make the right decision for your life that could matter most.
0 votes
Make Smart Choices and Plan Ahead
by Ruthi Gandhi
It is so easy to be involved in a car accident. Drivers must be cautious and aware of their surroundings. This includes planning ahead before driving and being self-aware if one is not in the right state to drive.
0 votes
After the Skid
by Keenan Miller
A personal reflection on an accident from this winter and how it relates to the overall value of driver's education and a commitment to personal growth as a driver.
0 votes
The Reality of Being a Cautious Driver
by Mary Rose E Efetevbia
Driving a vehicle can be seen as a rite of passage, especially at age 16. In the state of Ohio, 16 is considered the age where one is old enough to drive a vehicle. This statement can be scary for some teenagers and exhilarating for others. With a driver's license, the parent is no longer needed, the teenager can drive anywhere they want and bring their friends along. Unfortunately, many teenagers forget the dangers that also come along with operating a vehicle. As a result, teenagers are required to complete a driver's education course and hold a permit for six months while completing the required amount of driving hours. After one has completed all these requirements, one is allowed to take their driving test and get their license. The most important process of getting a license is the driver's education because of the knowledge that it provides to the user. With driving it is important that the driver is knowledgeable of all the road regulations before they get into a vehicle.
0 votes
Threatening Traffic
by Jasmine Rose Davison
I wrote my essay based around the questions and guidelines for this scholarship.
0 votes
A Safe Driver Leads to a Safer Road
by Ashlyn Spangenberg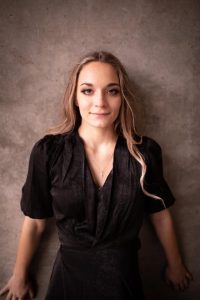 There's many different things that make driving dangerous. This can range anywhere from distracted driving to uneducated drivers. Although it might seem difficult, everyone can make a difference and make the roads a safer place for everyone. This essay discusses the importance of driver's education and things that everyone should do to reduce the amount of car accidents that happen everyday.
0 votes
The Importance of Educating Drivers
by Logan R Rysavy
There are many deaths caused each year in the United States by motor vehicle accidents. The best way to combat these accidents is to get educated. Driver's education is the best way to get educated on how to drive anywhere and everywhere.
0 votes
Preventing Deaths from Texting and Driving
by Hannah Grace Foster
One out of every four car accidents in the United States is caused by texting and driving. So therefore, all cars should be equipped with a device that disables texting because it is the only sure way to keep distracted drivers safe on the road.
0 votes
Educating Drivers
by Logan Mast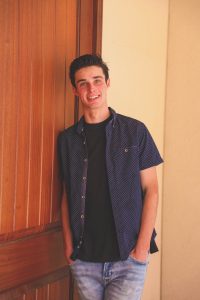 I go into depth about why driver's ed is so important and how it can help reduce the number of car accidents. I also connect it to a car accident I was involved in when I was a new driver.
0 votes
2022 Drivers Ed Essay Contest
by Nabeel Hakeem-Olowu
importance of driver education in reducing the number of deaths as a result of driving
0 votes
Drivers Ed
by davon omar wallace Jr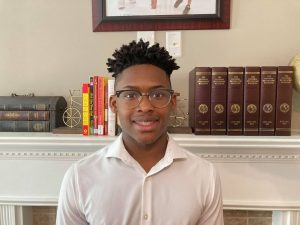 When you are a novice driver, it is easy to make mistakes. When you don't understand the road, it is very easy to get in collisions with other vehicles. When you get in a car crash it is effortless to kill the passengers and yourself during the accident. Also not knowing the rules of the road can cause you to get tickets. If it is so easy to get injured while driving, then there should be ways to prevent that from happening. Putting more speed bumps before stop signs would help maintain safe speeds on the road. If more people maintain the speed limit that was provided that could help with keeping more people safe. Also, always have all your attention on the roads. I've never been in a car accident, nor have I been in the car with a reckless driver. You can increase the distance that you drive behind cars. Also, you can eliminate all the distractions in your car.
0 votes
Select to Pay Attention
by Francisco Tomas Dionne
This essay includes psychological concepts that can impair driving safely and also my opinions on what contributes to driving related deaths and how to better avoid them