Name: Heather Walsh
From: Louisville, Kentucky
Grade: College Freshman
School: Sullivan Universtiy
Votes: 0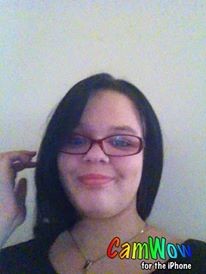 I've been volunteering at the American Legion Post 991 since I could walk.
We volunteer every chance we get. Every dinner, every bake sale and
yearly every ticket sale at the Worth Day's festival. At least once
a month we have something going on. The biggest part of being a
member is enforcing love for our veterans. However there's tickets
to be sold all the time. Raffles, dinners, gift baskets, 50/50's.
All of the money goes to our veterans. I love to help out and collect
but one of the hardest parts of volunteering is collecting donation
in front of stores or other public places. Harassment is a real
thing, and I get that some people aren't interested and money is
tight, but none of us deserve to be yelled at for trying to help our
veterans. Sometimes people will accuse the American Legion of not
putting its money into the veteran's welfare and that hurts. I have
seen to many checks written, knitted to many blankets, visited and
fed to many lonely veteran's and worked way too hard to make sure
they know they are appreciated for someone to say that.
However, there are too many smiles to remember, too many tears, and plenty
hugs that reassure me every time we go that we are an organization
worth having. The best thing in the world is when we bring a
Christmas basket to a family who couldn't afford it and a woman
tells me "I didn't know what I was going to do this year, and
here you are." While hugging me as I stare at her grandson. That
makes everything worth it. I've learned a lot more than can be
explained in a few sentences but one of the most earth shaking things
I've caught onto is I can make a difference in someone's life. I
don't have to buy them a house, or write them a million dollar
check. A simple meal, and a hug on Christmas day is enough to get
them through another day and that is awesome.

Looking forward, is building a future worth living in. One where every kid is
active in volunteering. When they can appreciate what they do for
people. When they can see they can make a difference. I want to see
the world take care of our veterans, our poor income families and our
neighborhoods. I want to see a kid enjoy helping their community and
spreading that to other children, even their families because it's
something they enjoy and take pride in. Not because they have to but
because they want to. As for my activities, they've already made a
difference and they'll continue to do so. The longer I do it the
more of a difference I can make, but I know that right now I've
already made an impact and it's just going to keep getting better.