Name: Amy Lin
From: Philadelphia, Pennsylvania
Grade: 11th
School: Central High School
Votes: 71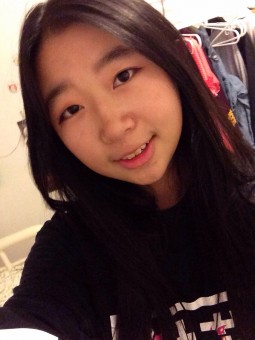 The
Importance of Voting
I have volunteered with the Asian American United Chinatown Vote
Project since 2014, the year that I started high school. Every
Saturday, together with AAU, we would go outside to register Asian
Americans. There's three part in this project: doorknocking,
tabling, and phone-banking. For tabling, we would locate ourselves
around the Chinatown area and register people for voting. Many
Asian-Americans need help with registering because of
language-barriers and much more. Around October, we would start
phone-banking and door-knocking. During phone-banking, we call the
voters to remind them about the voting time and the voting date. For
door-knocking, we would travel to places like South Philly and other
places to knock on voters' door to remind them of the voting day
and ask if they need any assistance during Election Day.
I want to help out and volunteer for this project because I believe
that voting is really important for the community. Many of the people
that I registered did not even know that they had the right to vote;
many people also denies their right to vote because of laziness and
language barriers. Through this program, we have registered over
hundreds of new voters in the Philadelphia area over the past few
years.
There were many challenges for me when I started this program. Firstly, I
was shy and it took a lot of courage for me to go up and ask someone
to register to vote. I had to work on my persuasion skills. In the
beginning, it was hard to organize my thoughts to explain to them the
importance of voting, but the more times that I volunteered, the
better I got at convincing them to register. In the winter, it would
be really cold while we were tabling or door-knocking; in the summer,
it would be scorching hot.
Even though it was a lot of work, it was worth it. The biggest happiness
during my time volunteering was when I successfully registered a new
voter. I remember explaining to a older person about the importance
of voting for a long time, and in the end, he finally registered. A
few weeks later, I saw him in a supermarket and he still remembered
me. He asked me the date for Election Day again and told me that he
will definitely be voting. It made me really happy and I learned that
to just never give up. Even though there were many people that
ignored me, if I keep trying, there will always be someone that would
listen, and they would register. I believe that if I keep working
hard, the amount of registered voters would continue to increase.