Name: Jessica Jacho
From: Belleville, NJ
Grade: 11
School: Belleville High School
Votes: 0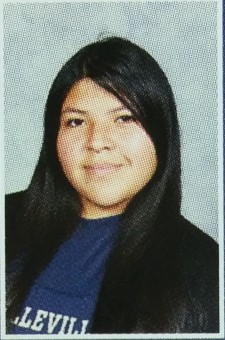 Believing
For The Better
Years ago, my father thought it was best to live the American Dream so he traveled to Mexico and crossed the border. Eventually, he reached New Jersey and lived here for three years. Once he was settled, he convinced my mother to come to the USA with my sister. They too went through the same traveling process as my father did. My parents did not know English and struggled working in warehouses under unbearable working conditions, to earn only $1.50 an hour. After my parents were documented, they found better jobs, and purchased a home, where I was born. My parents are very strict with my grades, my homework, and my activities because they want their USA born child to reap all the benefits they were not able to.
Knowing their struggles has shaped me into becoming a passionate, dedicated, compassionate and ambitious person, who believes that she will make a change in the future. This is why two-years ago I started a non-profit organization with my sister, who was once undocumented. Our organization is called Belleville Ecuadorian Civic Association. It focuses on facilitating services at a free cost for people with legal, health, or educational needs. In this organization I have devoted over 5000 hours in the past year, and I still want to embrace more, because I believe that this organization will be the triumph for the future. We have spent 20 hours each day and completed 30 to 40 citizenship applications, we completed 165 Medicaid applications, we have registered over 100 people to vote, we have joined local organizations to feed the less fortunate, and we have gone to Washington, DC with the Ecuadorian Consulate of NJ to be the voice for undocumented people that need a legal status.
The biggest challenge was commencing this organization because of my age, until I got my sister involved and she provided the necessities that were needed, this challenge was accomplished. The most satisfaction as a volunteer is bringing peace to the world and creating positive energy that will attract young volunteers such as me, into hoping that we as the people, as this organization will make the change for the future. What I have learned from my volunteer position is how much I have impacted into so many lives by simply helping them. How that thrill and happiness you feel, when you know you have changed someone's life around. If I were to come back in ten, twenty, or even thirty years, I think my volunteering activities did "make a difference" because it will show how much progress I have made into this world. Our mission has helped hundreds and in the future I look forward to helping millions. This volunteerism has allowed me to make a difference in people's lives.