Name: Alexis Ann Self
From: Westover , Maryland
Grade: 11th
School: Holly Grove Christian School
Votes: 210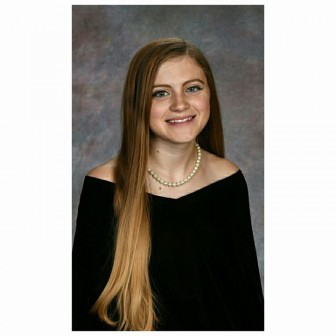 Hopeless
Situations Give Hope, Everyone is Important
Alexis
Self
ALL aspects of Volunteering are important which is why I choose to
immerse myself in various ones. Volunteering has always had a special
place in my heart. I don't have one specific area in which I choose
to help. I love to have a variety of volunteer sites that I
participate in. It helps me to see how struggles come in many
different ways. We can all find common ground because we all
struggle. I have volunteered over a hundred hours in my high school
career. I was the Vice President of a Student United Way group for a
year. I have volunteered with local food and home shelters, mission
trips, manual labor, and many other areas.
I have had numerous responsibilities from the simplicity of just loving
on individuals to organizing volunteer work sites. One of the biggest
challenges I have faced volunteering is not wanting to leave the ones
I have helped. Those who I have helped, help me become a better
person. Volunteering helps me see the humanity that is still left in
this constantly changing world. I love seeing the smiles and the
tears of joy of both the ones being helped and those who are
volunteers. One man who I was helping (build a drainage ditch for and
helping fix his home) didn't want me to leave. I called him my
Pop-pop. The relationships that you build volunteering give you hope
that help you throughout your lifetime. They may be moments of the
simplicity of hugging to difficult manual labor but they all build
relationships and hope to everyone involved.
If I were to come back to any of my activities in the future I would
know I made an impact on their lives because we gave each other hope
to pursue a better life. "Forward-looking" means that we can move
forward by helping and leaving a lasting touch on humanity. A goal I
have is to continue to help those in need. I love putting smiles on
people's faces. Everyone is important no matter what situation they
have been put in. Volunteering involves the idea of being
non-judgmental, for everyone has their own struggles and
circumstances. Our job, as humans is to help each other move forward
without dwelling on the struggles that we face. I hope to adopt when
I am older, with the knowledge of many different circumstances this
can help me change a child's life and help them move forward and
live life in the most positive way possible. Problems involving
financial troubles, addictions, disabilities, impairments, race, sex,
and age may arise but what is important is that we give all we can to
help people in need. We need to realize every individual is important
and we need give hope in hopeless situations.